Portfolio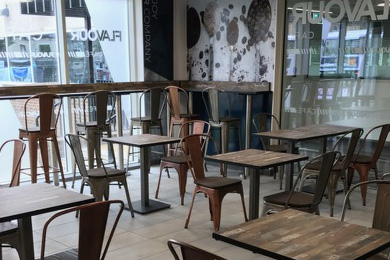 French Bistro Furniture with solid ash seats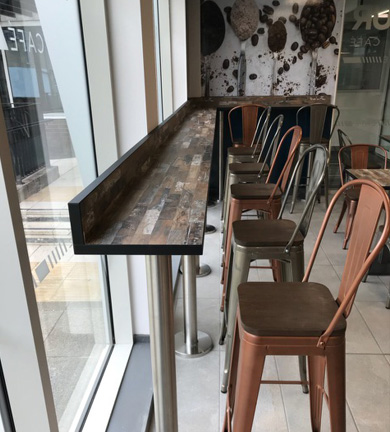 Bespoke Breakfast Bar with French Bistro High Stools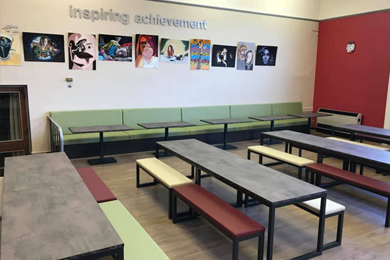 Ava Booth Seating with Mighty Tables and Urban Dining Bench Sets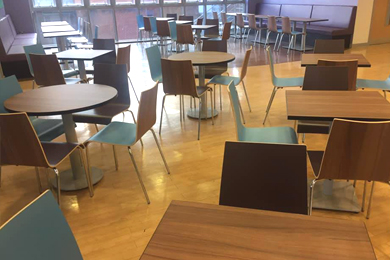 Andrea Dining Chairs and Mighty Dining Tables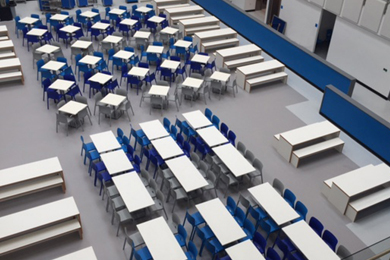 Forest Dining Benches and Pop Chairs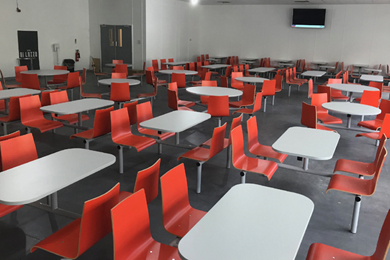 CU70 Canteen Unit - designed to complement customer's corporate colours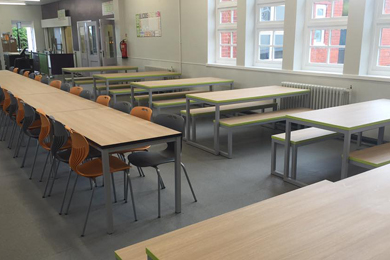 Urban Dining Benches and Geo Polypropylene Chairs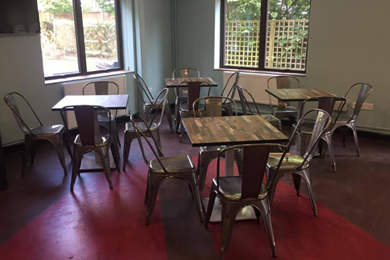 French Bistro Chairs (Rustic finish) with Mighty Tables and Table tops in Egger Laminate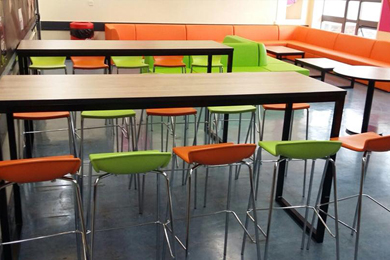 Evie Dining Stools and Urban Poseur Tables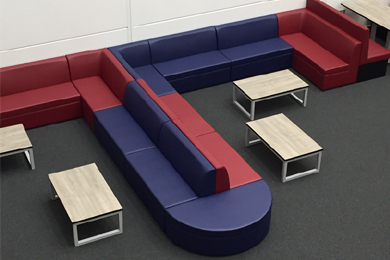 Jade Modular Seating with Urban Bespoke Coffee Tables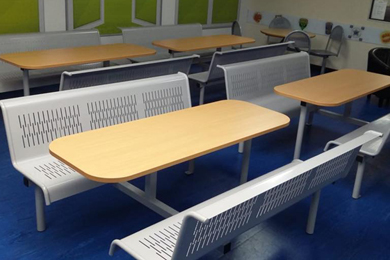 CU51 6 Seater Dining Benches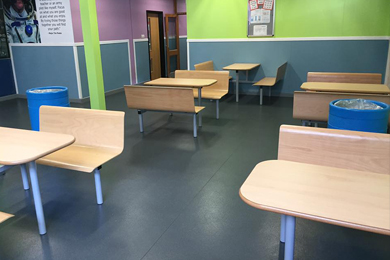 CU40 Dining Units - 2 Seater and 4 Seater, finished in Beech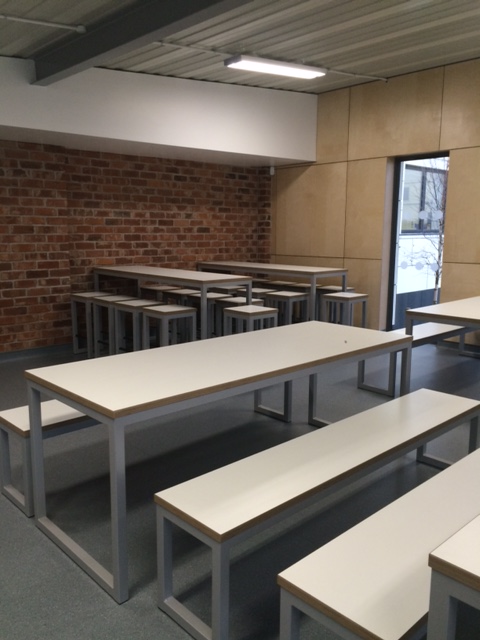 Urban Dining Benches, Poseur Tables and Stools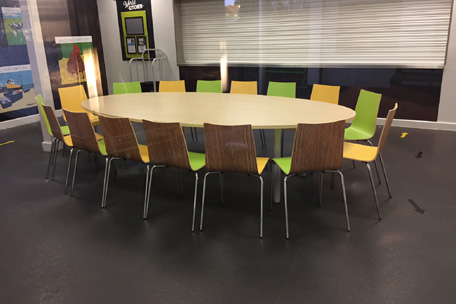 Oval Dining Table with CLS1020 Chairs in Two Tone Laminate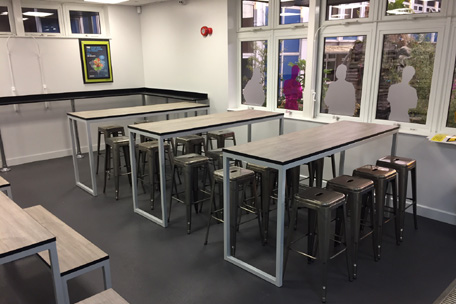 Urban Poseur Table and French Bistro Stools - Contemporary dining solution with a traditional, rustic twist...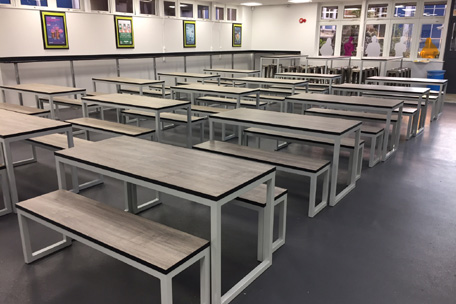 Urban Dining Table and Benches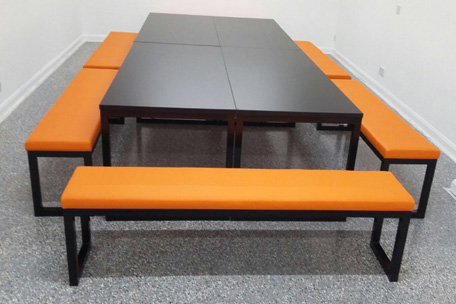 Urban Dining Table and Upholstered Benches in a flexible seating arrangement - Our customer required a seating solution that offered flexibility for both meetings and dining.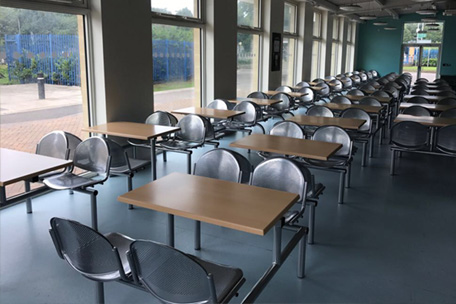 Bespoke Fixed Dining Units - For this project we were tasked with manufacturing seating to complement existing furniture, including style of seat and an exact colourway match.
Worship Hall & Community Furniture - We provide a variety of seating solutions for places of Worship, crematoriums, and community halls.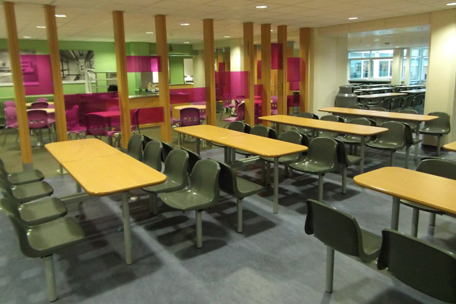 CU10 Polypropylene Fast Food Units - a competitively priced and easy to maintain dining solution.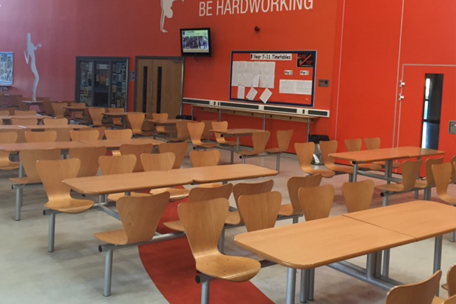 s
CU21 Plyform Fast Food Units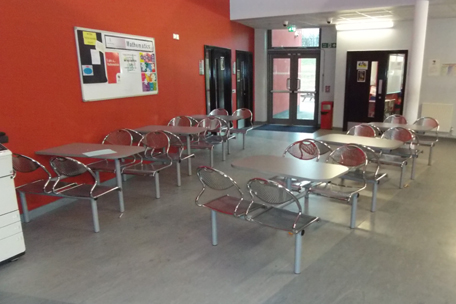 CU45 Metal Fast Food Units - Durable, good-looking seating to suit every environment.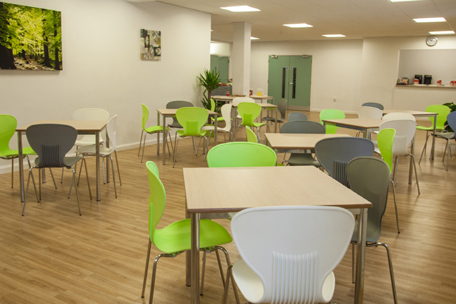 CLS160P Dining Chairs and CLT1150 Tables - Loose furniture solutions for coffee shops and canteens - mix and match colourways to place an individual stamp on your project, with the emphasis on not breaking the bank.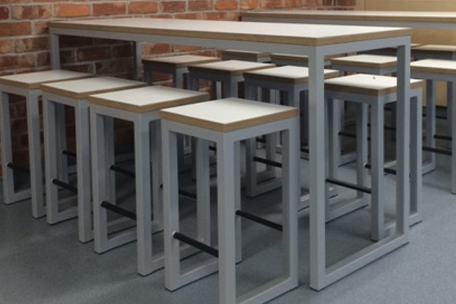 Urban Poseur Table and Matching stools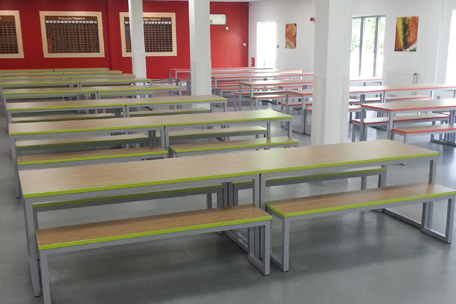 Urban Dining Benches - Totally Tailored to your own tastes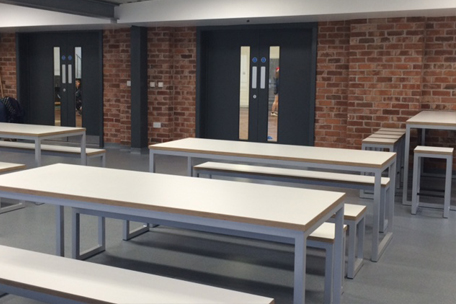 Urban Dining Benches with Poseur Tables and Stools - Our ever popular dining range shown here with a neutral theme and woodgrain PVC edge detail.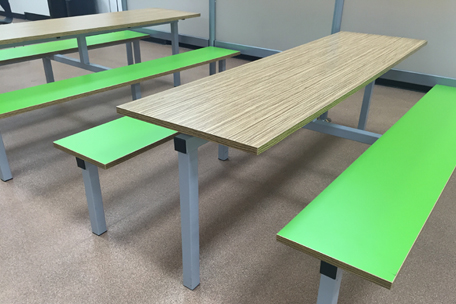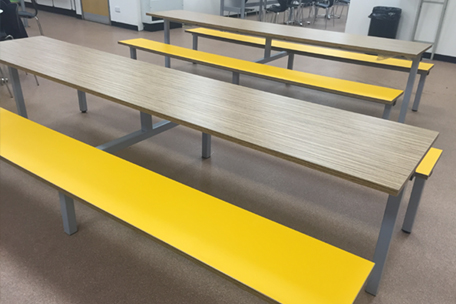 Urban Dining Benches (bespoke) - Vibrant and durable seating combining wood and metal to create our Urban dining unit.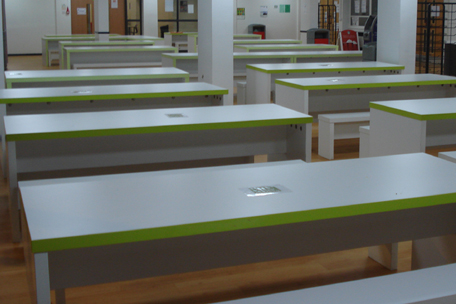 Forest Dining Benches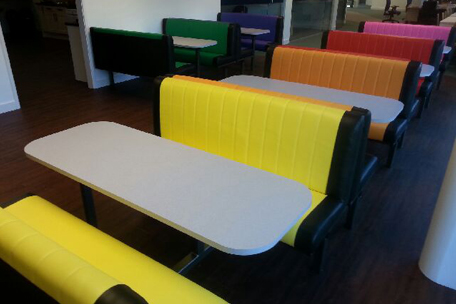 CU39 Upholstered Booth Seating - The perfect way to brighten up your canteen and create maximum seating capacity with bench seating.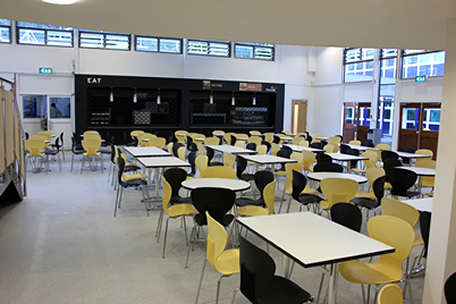 School Dining Furniture - CLS160P polypropylene chairs with CLT1390 dining tables - providing stylish and flexible seating arrangements.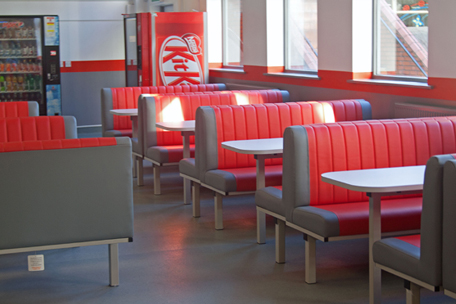 Fast Food Dining Furniture - CU39 Fast Food Dining units are a great alternative to loose furniture. Available in colours to suit every taste.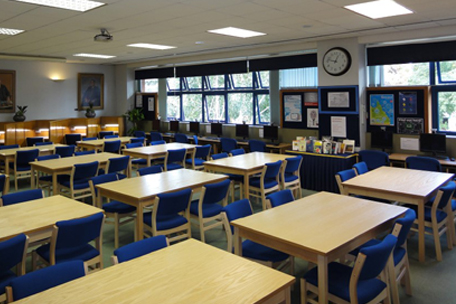 Library / Study Furniture - In addition to the more popular classroom furniture we offer nowadays, we also offer traditional wooden desks and chairs.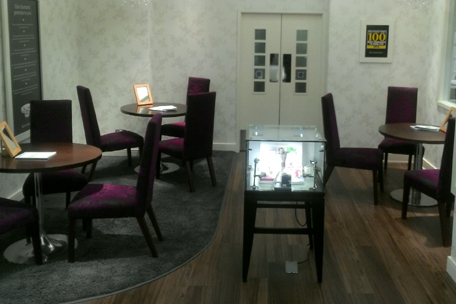 Retail environments - We offer bespoke solutions for seating for high street retail environments, tailored to suit YOUR corporate image.